Opening and artist tour!
25th February 2017
Hyperrealisme, 50 jaar schilderkunst at de Kunsthal Museum, Rotterdam, 25 februari 2017
On Saturday 25 February, the Kunsthal Rotterdam was opening the exhibition 'Hyperrealisme - 50 Years of Painting', a unique overview of photorealistic painting. Three generations of American and European artists illustrate the history of this fascinating, figurative art movement. With this retrospective, which includes 70 works by more than 30 artists, the Kunsthal is bringing an unparalleled collection of hyperrealistic masterpieces to the Netherlands.
The work of these artists, including Chuck Close, Robert Bechtle, Richard Estes, John Salt and Ralph Goings is painted in such minute detail and with such precision that they resemble photographs. The result, however, is more than a virtuoso copy of the subject, and the paintings create their own reality. The exhibition at the Kunsthal presents, for the first time ever, the full scope of this genre and includes all the great names associated with it, not forgetting the latest generation of artists, such as the Dutch painter Tjalf Sparnaay.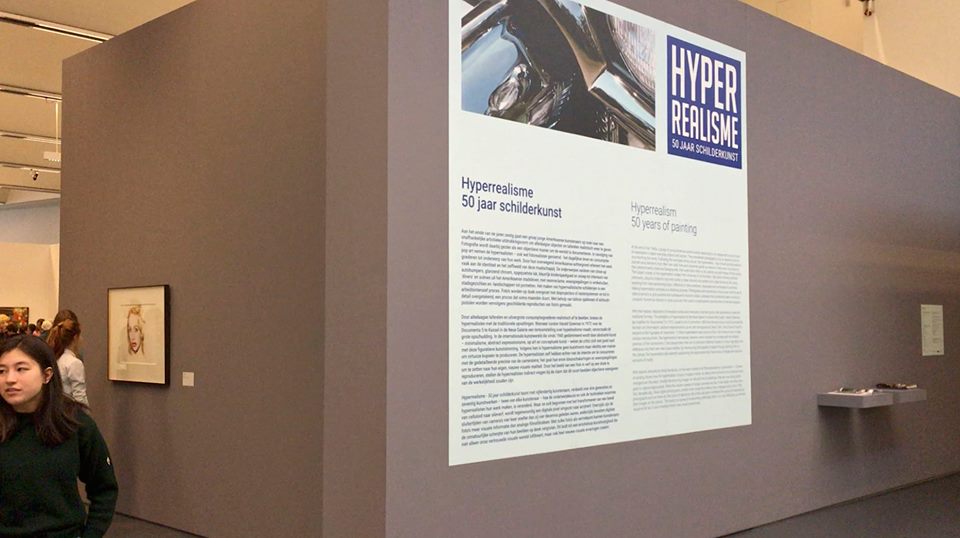 Kunsthal Rotterdam.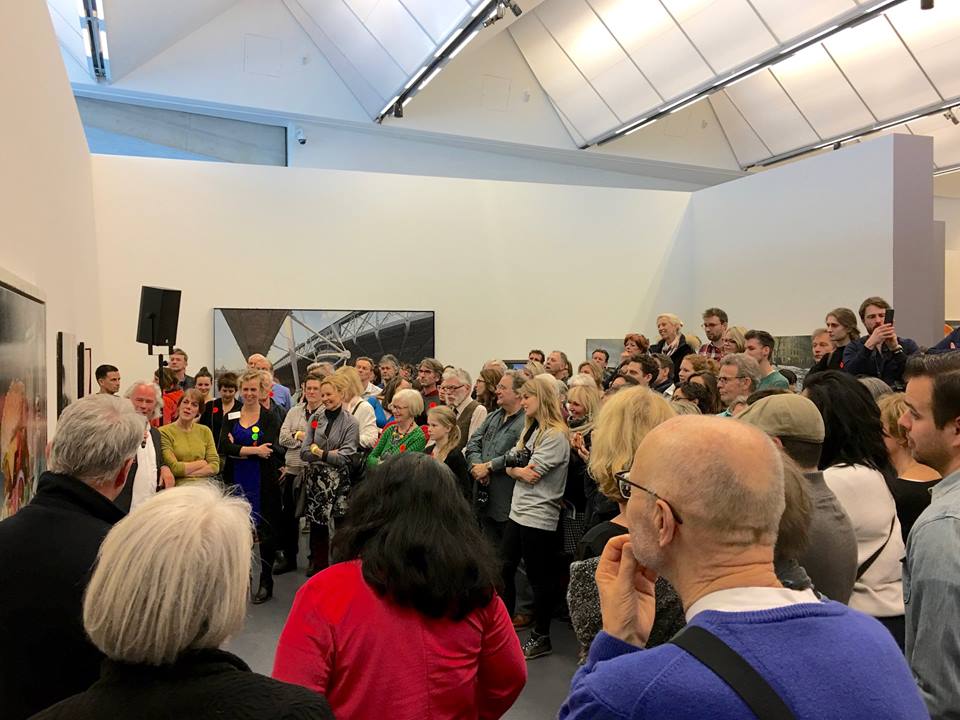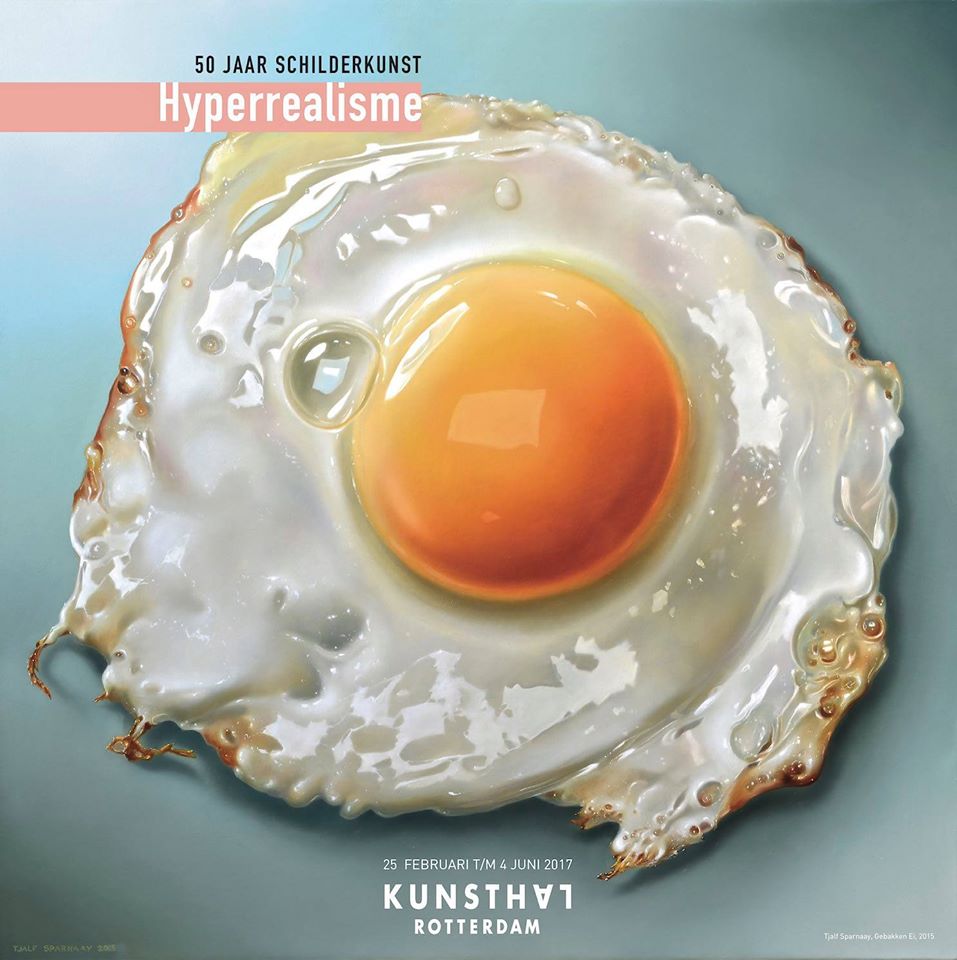 poster available at Kunsthal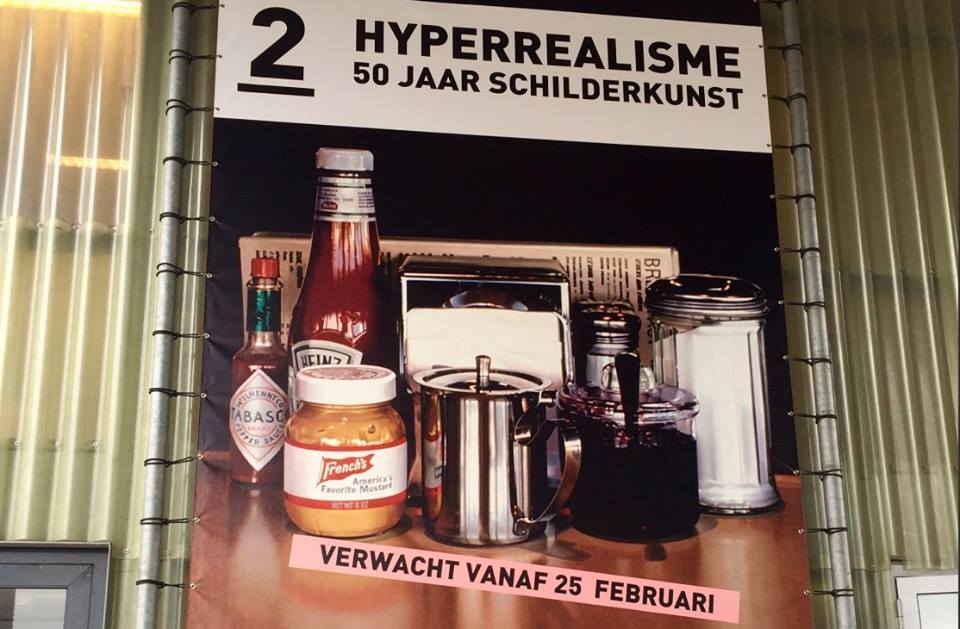 artist tour together with guide Marly Weemen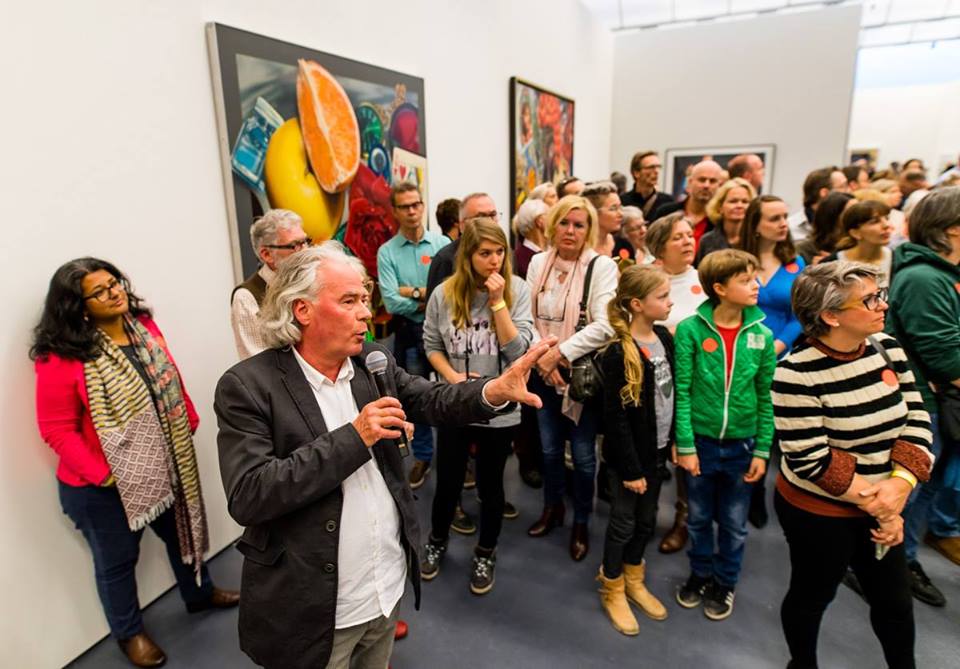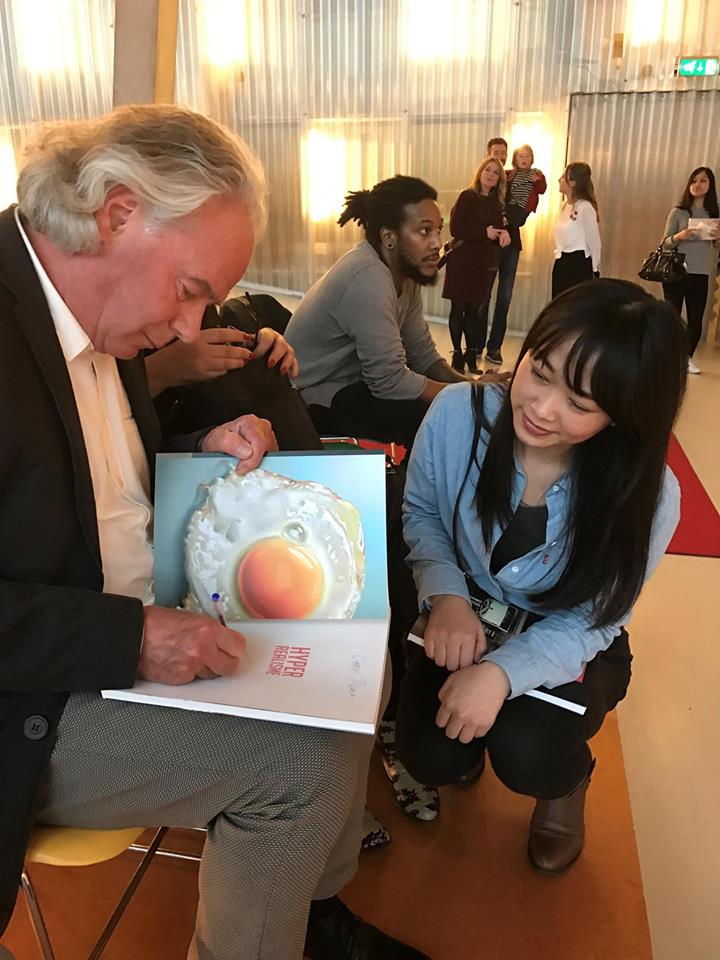 signing the catalogue for a fan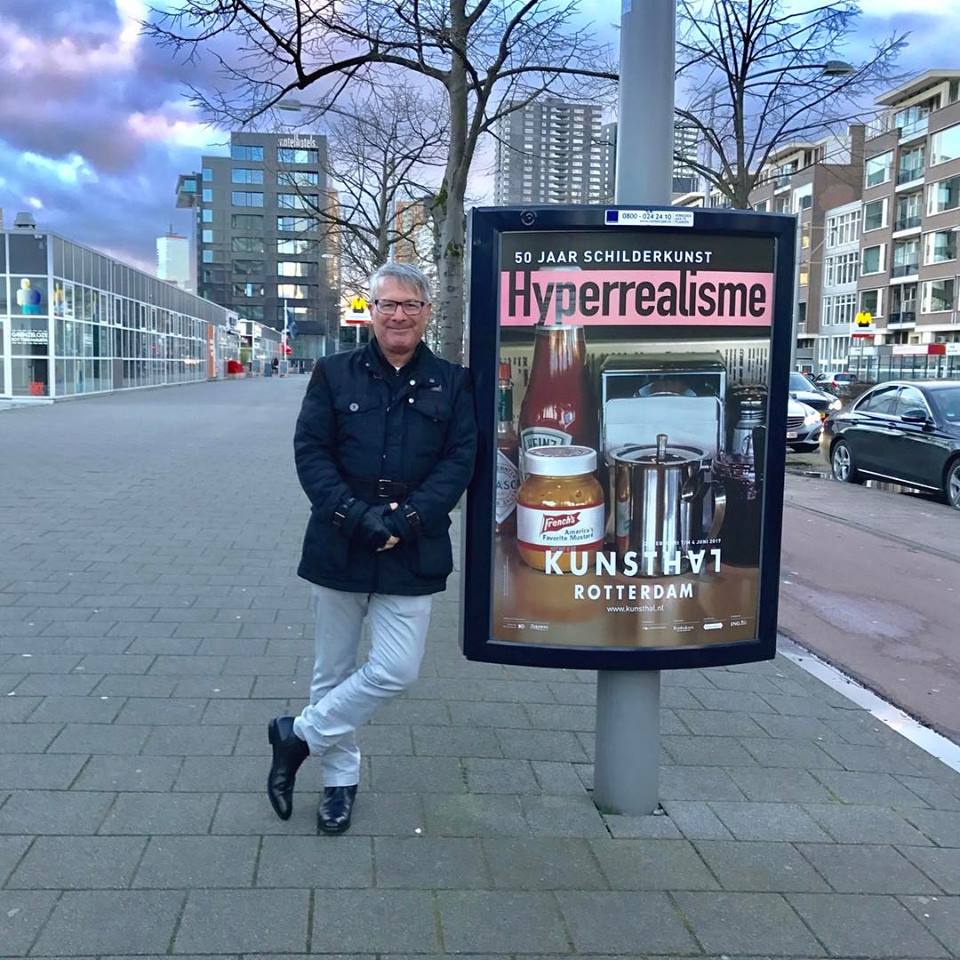 Frank Bernarducci, the best artdealer I have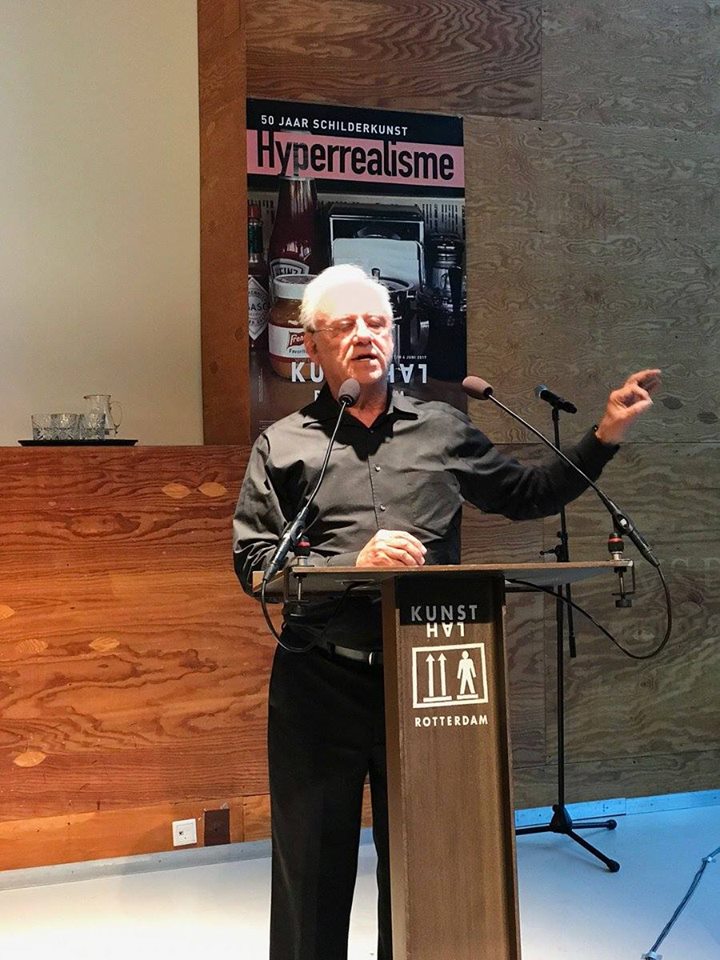 Louis K Meisel, Mr Photorealism himself told us his magnificent story about the movement he personally invented and established during 50 years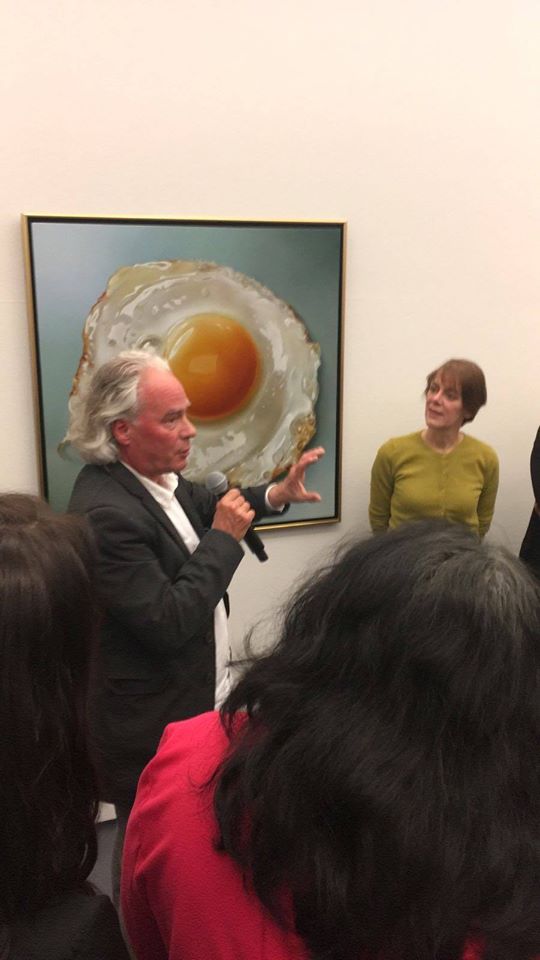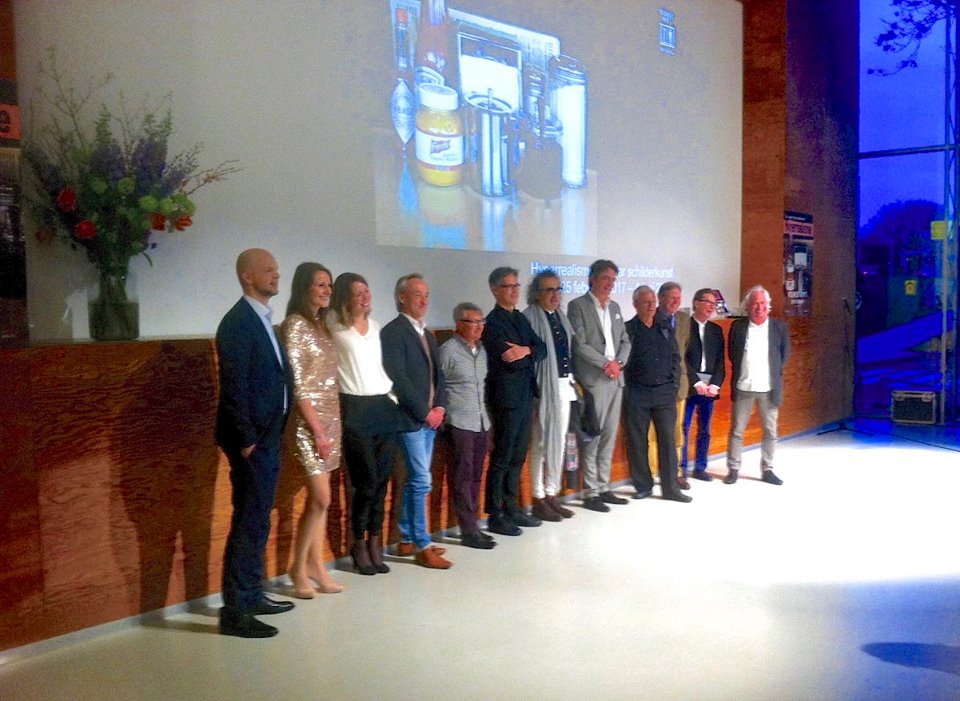 Tableau de la Troupe, opening Hyperrealisme at Museum Kunsthal Rotterdam, saturday 25/2. More to come!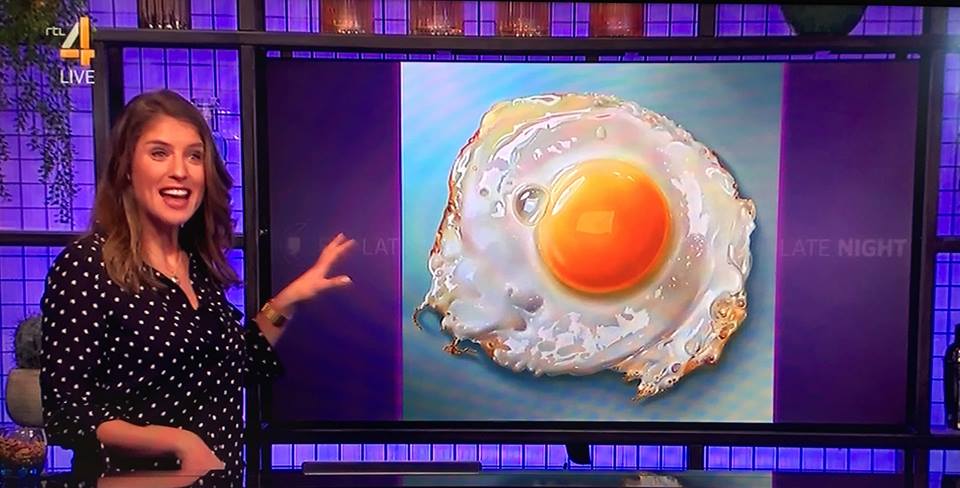 in RTL Late Night