New Show!
17th September 2016
URBAN WORKS OF ART, Tjalf Sparnaay | photographs
Bernarducci Meisel Gallery New York 6 - 29 October 2016
This year Tjalf Sparnaay's work as a photographer is revealed.
Since 2006, he has been quietly working on a parallel direction: a new oeuvre now being displayed at Bernarducci Meisel Gallery, New York called Urban Works of Art to the public for the first time.
The result is gorgeous photo series that, like his paintings, explore the boundaries between painting and photography.
His boundless appetite for images and original eye for detail yield surprising photos, in which he shows that ordinary and sometimes dilapidated contemporary situations can shelter whole new meanings that are touching, disarming, and above all recognizable.

Tjalf Sparnaay about the series Graffitical Archeology:
When I wandered past an old fragment of the official Wall in Berlin a few years ago, I saw for the first time how some parts were covered in dozens of layers of spray-painted graffiti, eroded irregularly by wind and weather. I captured as much as I could on film and went back another year with an even better camera to satisfy my craving for images. I realized only later, without knowing exactly why, that I had discovered a place in the world where something truly exceptional was happening. It felt like a revelation, a sudden and simultaneous glimpse into the past and future at once. This must be how an archeologist feels when stumbling across an unexpectedly significant discovery! Seemingly unguided, this entropy of many flaking layers generates a harmonic desire that elicits pure beauty from the decay in its fresh, new frame.
An uninviting stretch of ugly gray concrete tagged by nearly a thousand graffiti artists over the years had been transformed into one of the most colorful, liberated places in the world. By photographing it, I was able to turn it into a new work of art and show it to everyone.
- floating photography is like bagging butterflies with my eyes
Scratching, getting the picture, proofing with Marcel Salome and finally signing my Urban Works of Art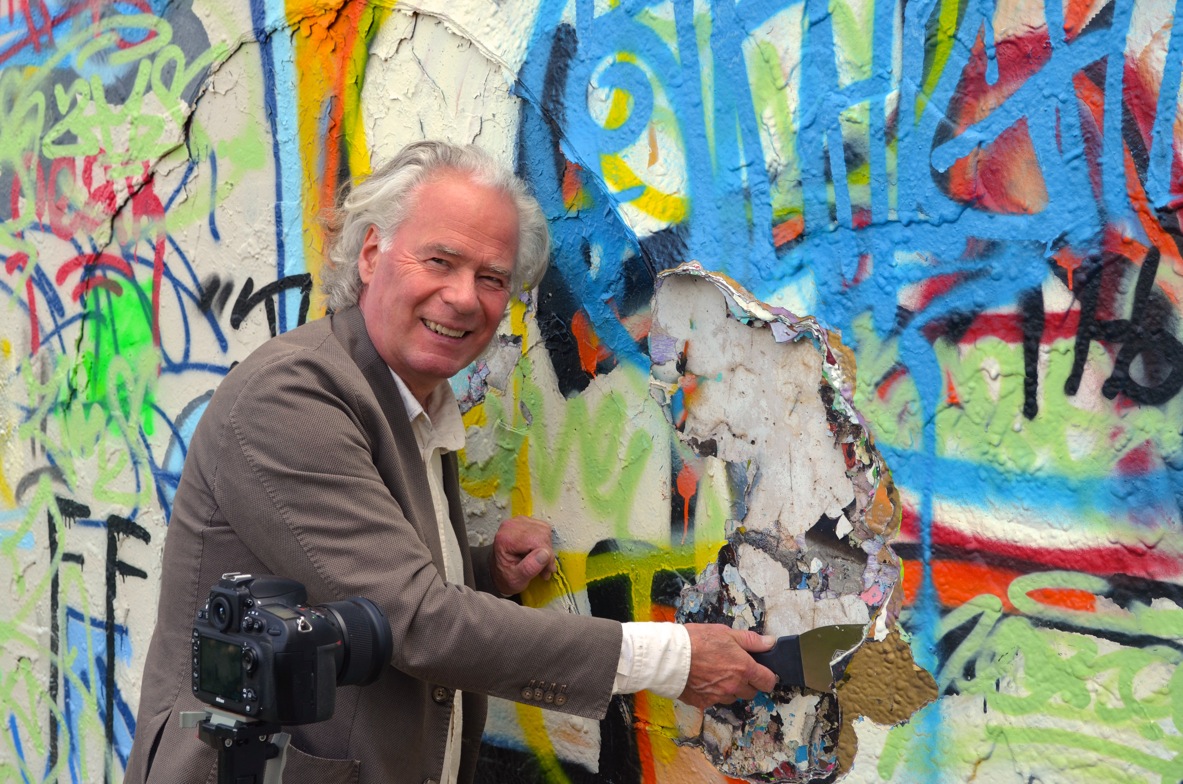 Photo by Christian Soja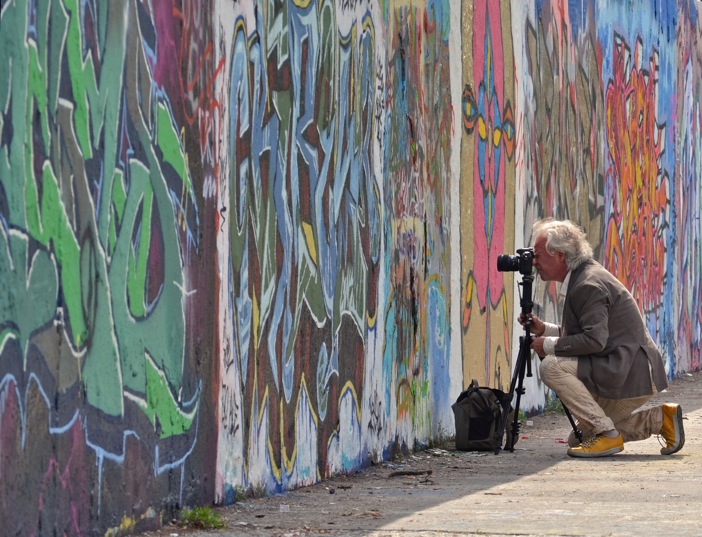 Photo by Christian Soja